Home > Poland in World War and dating


Poland in World War and dating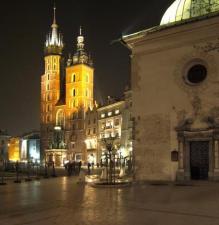 Disclaimer: This article expresses the views of its author, and not necessarily those of LoveStreet.pl and PolishDate.com. Re-posting or replication NOT allowed - see See Copyright Note at the bottom.
What you should know abut recent war not to get dumped by your Polish sweet heart
World War 2 is a very important period of Poland's history. When going to a date with a Polish woman, get yourself prepared on this subject and don't make these basic mistakes:
Never say the war started with Germany's attack on Czechoslovakia in 1938 or, God forbid, with German's attack on Soviet Union in 1941. Remember - the war started with German's attack on Poland in 1939.
Never confuse the Warsaw Uprising of 1944 with the Warsaw Ghetto Uprising of 1943. The former was a relatively huge military operation by Polish resistance, the latter an armed resistance of few hundred Jewish fighters during the Jewish Ghetto liquidation in Warsaw in 1943. Unfortunately for Poles, the world knows very little or nothing about "their" uprising and quite a lot about the Jewish one. If you have problem remembering dates, just keep in mind that there were two uprisings – in the eyes of your Polish date, this will already make you stand out from the foreign ignorant crowd.
This one can be the deal breaker so read carefully – never ever use the expression "Polish concentration camp(s)". Concentration camps were built and run by Germans in the occupied Poland and it is very easy to hurt a Polish person by not being precise in this matter. Young generation in Poland knows that hundreds of thousands of ethnically Polish people died in the camps and there is hardly a Polish family that does not have a relative who died in a camp. Recommended term is German Concentration Camps in the Occupied Poland or just German Concentration Camps.
Many Polish people think that Westerners are educated into believing that only Polish Jews suffered during the occupation of Poland, while Poles either collaborated with Germans or, at worst, lived quiet and peaceful lives. This upsets Polish people a lot as almost 3 million of them were killed during WWII and there is hardly a Polish family that did not suffer a loss of at least one member during the last war. Unlike in France or Norway, there was no collaborative government in occupied Poland and Polish resistance movement was one of the strongest in Europe. Despite death penalty imposed by Germans for helping Jews in any form, many Poles did help save Jewish lives and many of them were executed for it. No other nation received that many Yad Vashem rewards and Poles seem to be proud of it.
If you want to know more about Polish history, read "God's Playground" and other books on Polish history by English historian Norman Davies. Norman Davies, himself married to a beautiful Polish woman, is quoted as saying in 2004: "The best thing Poland will bring to the European Union is 10 million amazingly beautiful Polish women"…
Sent by Jan | Gdansk, Poland
Copyright Note: No part of this article can be reproduced or otherwise used for any purpose, without a written permission from its author. Please contact the contact the author through us by emailing your request at legal (at) PolishDate.com
url: poland_in_world_war_and_dating.html
See Polish women looking for men | See Polish men looking for women
Next Article:
History of Poland and Polish Dating