Home > History of Poland and Polish Dating


History of Poland and Polish Dating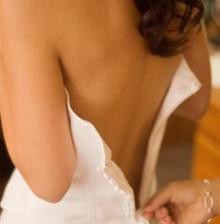 Disclaimer: This article expresses the views of its author, and not necessarily those of LoveStreet.pl and PolishDate.com. Re-posting or replication NOT allowed - see See Copyright Note at the bottom.
History of Poland vs. Polish Dating
If you're dating a Polish single, you must keep in mind that history is very important part of your date's identity. Knowing few easy-to-remember facts may get you stand out from the crowd and eventually result in a happy and fulfilling relationship. This is what you should know:
Poland as a country has more than 1,000 years of written history.
Poland-Lithuanian Commonwealth was once the greatest country in Europe. Poles are very proud of this fact. You don't need to know more, just remember that it was about 500 years ago.
During the time of its greatness (see point above), Poland was religiously tolerant and relatively democratic state (the democracy of nobility, still a democracy). Poles are very proud of this fact as well. Ask your girlfriend (or a date) to tell you more; she'll love it and she'll be impressed - even if she's not into history. If she looks like she doesn't know what you're talking about, you might want to think about dating somebody else.
Eventually Poland lost its independence for more than 100 years to Prussia (Germany) and Russia.
Tell your date you just bought a book on Polish history titled "God's Playground" by English historian Norman Davies, and you're going to read it. She will surely appreciate your effort.
Sent by Jan | Gdansk, Poland


Copyright Note: No part of this article can be reproduced or otherwise used for any purpose, without a written permission from its author. Please contact the contact the author through us by emailing your request at legal (at) PolishDate.com
url: history_of_poland_and_polish_dating.html
See Polish women looking for men | See Polish men looking for women
Next Article:
Polish Woman can make you happy